ITSme empowers artists, illustrators, designers and authors to take the next steps in their creative across four services:
ITSme Repped works in partnership with top representation agencies worldwide. We assist you in joining the agency that best matches your personal voice and creative needs. Our highly experienced and focused research team has been sourcing the best talent throughout the creative arena for over 25 years. We have the ability to collect, analyse, and organise research & intelligence data with extensive knowledge of the commercial environment.
ITSme Learning is our educational platform, developed by creators, for illustrators and authors. ITS about sharing knowledge you need to grow through insider industry tips and exclusive resources in the form of video tutorials, professional round table discussions, Q&As, live interviews, articles, online courses, forums, and the ITSme Society Podcast series. Our educational content spans industries, featuring resources for those in illustration, design, animation, writing, commercial art, and film.
ITSme Networking offers you news and insights into what our network of agents, illustrators, authors, and clients are working on. It enables self-represented illustrators to join our Instagram campaign where they are encouraged to connect, promote their work and share ideas with fellow creatives.
And, our ITSme Society currently consists of eight members working in the creative fields of design, animation, literary, commercial art, illustration, film, and design industries. It is formed with the primary intent to influence positive change under our charter "Positive E.F.E.C.T.S" advancing the Environmental, Financial, Ethical, Collaborative, Training, and Social standards, of the Independent Creative Businesses (as signed) "Agencies."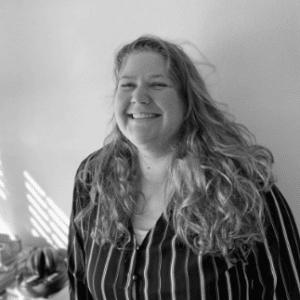 Our Paid-Internship Program
We run an ongoing paid-internship program aimed at students and career seekers. We are interested in working with students of illustration, animation, graphic design, history of art, English, and visual communication courses. We are an international company, so language students are also welcome!
We want to give you the opportunity to experience life in the industry. Depending on what you want to get out of your paid-internship you will get involved in daily tasks from portfolio and project management, design, illustration, animation and scouting to writing press releases, site maintenance, sales, marketing, social media, lead scraping, PR and many more. You will discover what is hot in the industry right now! Not only do we give experience, but we can help you develop your work by offering a personal portfolio review at the end of your internship.
There is no mistaking that interns are essential to the running of our creative community. Our paid-internship program runs for a minimum of 20 hours over a period of 10 days, with the possibility of extension. For the duration of your paid-internship with us, you will be assigned an "Intern Buddy" who will be working with you closely on your schedule and be on hand to assist with any enquiries you have. Your Buddy could be from any of our agencies and we will discuss what you want to get out of your paid-internship with us to ensure the best match.